When it comes to decorating your home for the holidays, there are plenty of ways to go about it. You can go with a traditional Christmas tree, or you can opt for something a little more unique like a slim artificial tree. They're great alternatives if you're looking for something that takes up less space, but still has the same festive look. However, if you're new to buying slim artificial trees and aren't sure how to assemble one, we have some expert tips that will help make your experience much easier. Here are some helpful tips on how to assemble a slim artificial Christmas tree:
Read the instructions
You should always take the time to read through all of the instructions before getting started with any project. This will ensure that you don't miss any steps or do anything incorrectly. This is especially important when it comes to assembling a slim artificial tree because there are several pieces that need to be put together in order for it to work properly.
Unpack the Artificial Christmas Tree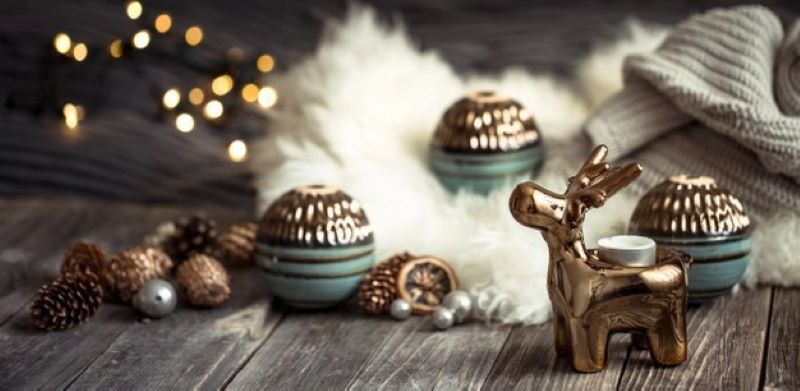 Before you start assembling your slim artificial Christmas tree, make sure that all of the pieces are there. Some trees come with extra branches or decorations that might not be necessary for your display. While these extras can be helpful, they also take up valuable storage space and can make it harder to put your tree together correctly.
Choose the Right Base
The base of the slim artificial Christmas tree is what allows it to stand on its own. These bases come in different shapes and sizes, depending on your needs and preferences. Some may be round while others are square or rectangular in shape. Most of these bases also feature wheels that allow you to move them around easily when needed.
Attach the Trunk and Branches
Once you have chosen the right base for your slim artificial Christmas tree, attach it to the trunk using screws or bolts that came with the product. After attaching the trunk, place a few branches into their designated holes in the trunk until they are secure enough not to fall out during use.
Assemble the Base
If your tree came with a stand, then this is where you'll want to begin. Most stands are easy to assemble and will only take a few minutes at most, but if you have any questions about how they work, check out the manufacturer's instructions before proceeding. Once you've assembled the stand, place it on a flat surface like your floor or tabletop so that it's level with the ground.
Choose a low branch count if possible, especially if you have small children or pets who may knock over the tree during playtime or while running around inside the house on Christmas morning.
And finally, look for a slim artificial Christmas tree that has lights built into its branches instead of having to use separate lights that need to be plugged in separately (which makes things more complicated).